Papua Islanders flee worsening eruption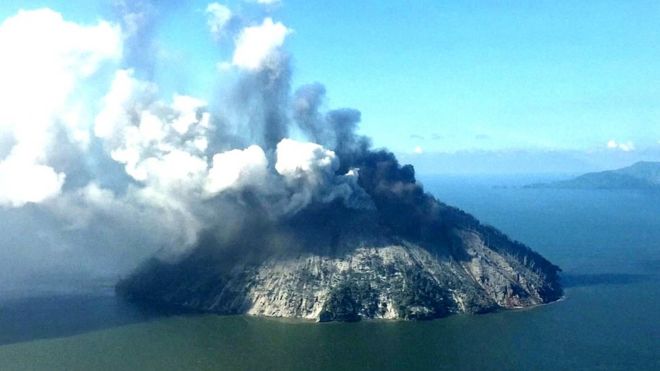 Witnesses on Blup Blup, to the north of Kadovar island, reported a large explosion from the volcano on Friday and a fiery red glow coming from the summit.
Scientists later detected large amounts of toxic sulphur dioxide emitting from the volcano.
PNG Red Cross Secretary General told Reuters news agency that funds had been made available to help evacuees move to the mainland.
"The people there, as the volcano erupted, they rushed immediately to escape. So they are in immediate need of food, water, shelter and clothing as well," he said.
A dome of lava could be seen on Kadovar, scientists at the Rabaul Volcanological Observatory said, adding that steam clouds were rising to 600m (1,969ft).
Volcanologists say there are no confirmed records of a previous large-scale eruption on Kadovar.