BBC : India relocates crocodiles at world's tallest statue in Gujarat
Indian officials have begun relocating some 300 crocodiles from a reservoir next to the world's tallest statue to allow a seaplane service for visitors.
CARBON FOOTPRINT? WHAT CARBON FOOTPRINT?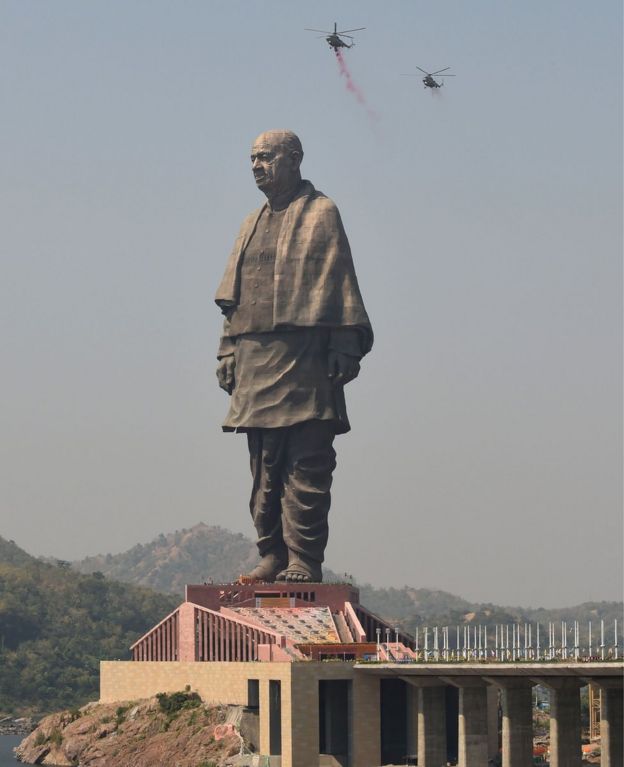 GUJARAT EPA SAYS PATEL DAM IS GENERATING ENOUGH POWER TO RECHARGE ALL MUMBAI CEL PHONES AND SHADOW OF STATUE
IS COMPLETELY OFFSETTING
CARBON FOOTPRINT OF VIP SEAPLANE
The 182m (600 foot) statue of independence hero Sardar Vallabhbhai Patel was inaugurated last October. Local forestry official Anuradha Sahu said the instruction had come from the state government "for safety reasons as the tourist influx has increased"